Browsing articles in "Events"
Apologies for bombarding all with other's/dining creations other than my own

My parents are in town for the last 2 weeks, which just means I'm free from the kitchen for the time being.. though I do look forward to getting back into it! I've got a list of things I'll love to cook/bake! -stay tuned for that-
But what I am about to share with you is no doubt visually pleasing, just as it is ahhhh-ppetizing!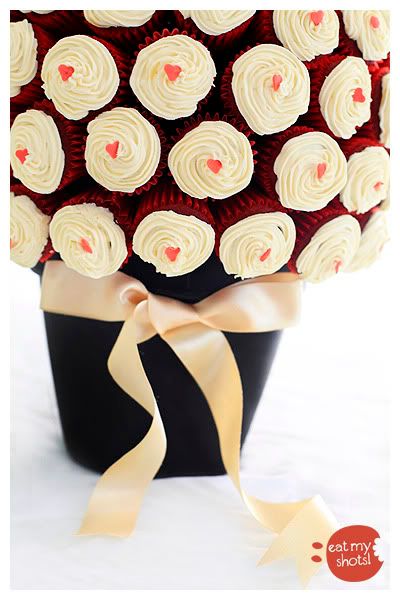 Mini Red Velvet Cupcakes with Cream cheese and Rose Icing, or in short Red Velvet Cupcakes, Bouquet
I have photographed several of my friend's baking creations, so I guess I could call myself the official photographer, heh.
The talent behind Cupcakes by M, my friend has yet again put together aesthetics to taste!
Don't let the red-ness blow you away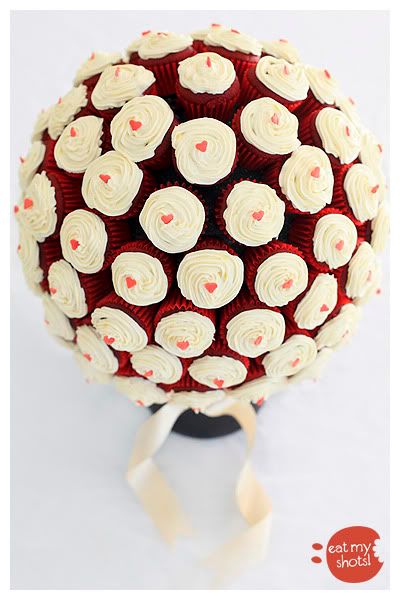 These were made for a 21st birthday, take a guess how many cupcakes there are? 88! (Nice number aye? to the Chinese anyway..) You could imagine how ecstatic I was when I saw the giant red, white bouquet sitting at the table waiting for me capture it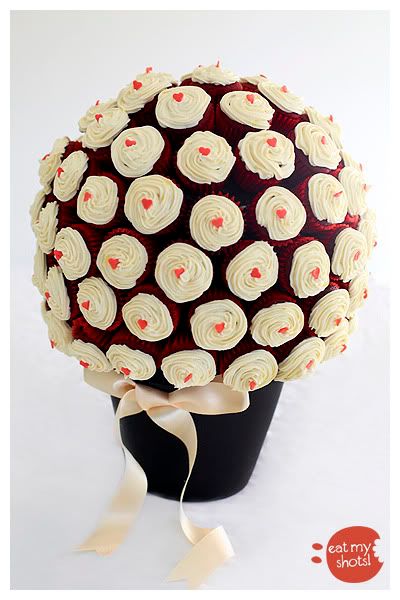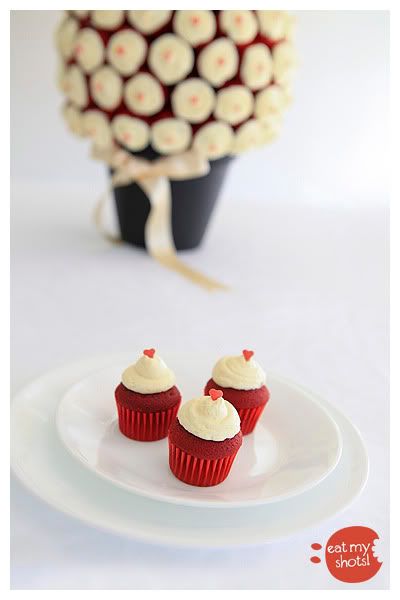 Benefits of doing food photography? photography for a close friend, is of course the photographer scores a nibble or two!
What did I expect? the usual red velvet and cream cheese icing… but there was a punch to it when I tasted a hint of rose flavouring…. great idea?

yes it is!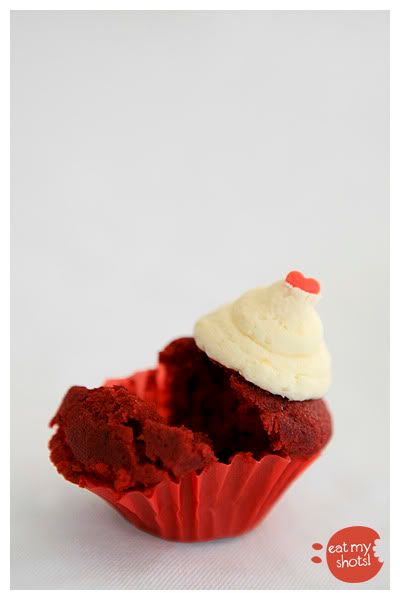 Enticed?

Check out Martina's other creations! Join her Facebook Page ~ Cupcakes by M

One of my best friend's and her long time boyfriend (now fiance) is due to tie the knot late next year. So in celebration of their engagement, the girlfriends and I have put together a surprise engagement party. Well, not so much a surprise since she knows about the party.. but it was a surprise in terms of party theme and food.
My friend had always loved French culture, so I thought we'd do things chic and go Chanel ~
Another friend, whom I've blogged about several times have made them a cake for this special occasion – just to fit the theme!
Here it is ~ the Chanel inspired cake.
From memory it was a chocolate cake with jam (can't remember the flavour

)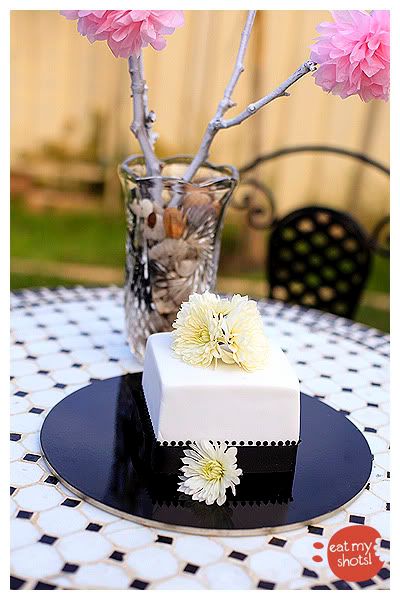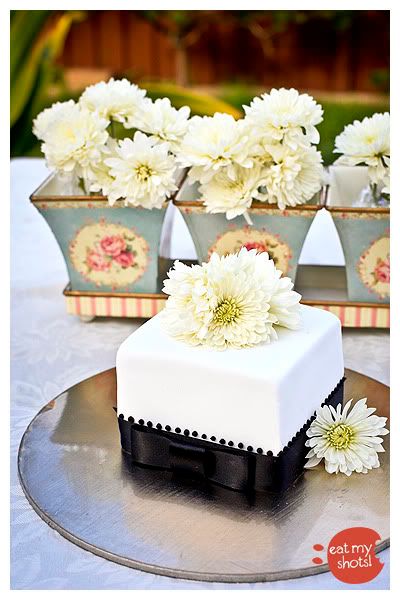 Check out my friend's other awesome bakes! on her Facebook page; Cupcakes by M (click!)
Just so you get a feel of some of the decor I put together ~
Since the theme is Chanel, we stuck to black and white – classic Chanel, and the dash of pink for extra girly-ness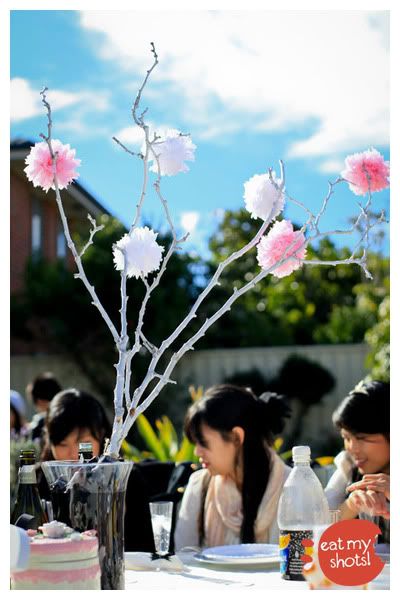 handmade tissue flowers wired onto recycled branches -which- have been spray painted white.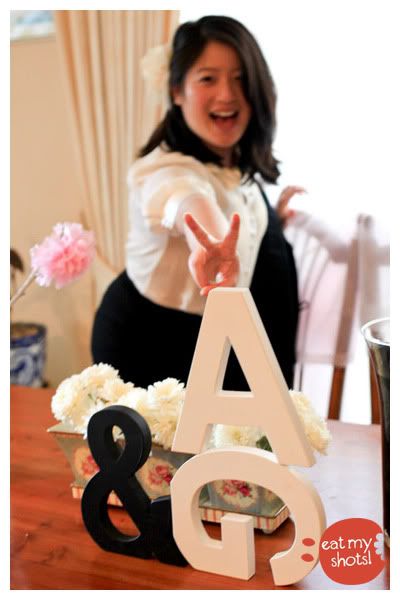 the beautiful bride-to-be; A & G (bride & groom)
Have a great week ahead boys & girls!

it's CLARZZY!

foodie | photographer | designer | student
Feed me…
Popular Posts