Located along one of the busy streets of Redfern, Baffi & Mo could be easily missed if you're driving and least expecting an awesome cafe to catch your eye… that's the case with me. I had heard of Baffi & Mo before and never looked into where it was until my friend took me one Saturday morning for brunch.Then it hit me, I've always driven along that street and never noticed it!
Not saying that it doesn't stand out, the building itself with big glass windows peering into the cafe itself, with Vintage wallpapers and a large communal table.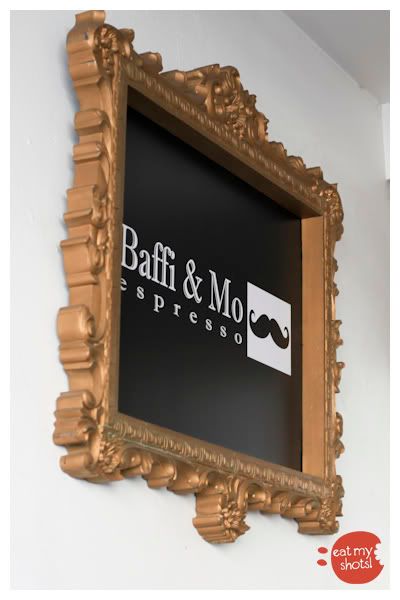 It was my second visit to the cafe by now (and this time brought my dslr with the 50mm 1.4 attached!), this time it was another breakfast getaway between the boyfriend and I.
Second time round, I noticed several more details in the cafe, the old sofa, old tables, old chairs (which you sit on of course). I love it when cafes go just a bit further with details! The place itself just reminds me of Charlie Chaplin, the other 'Mo's'. (Hence Baffi & Mo

)
large communal table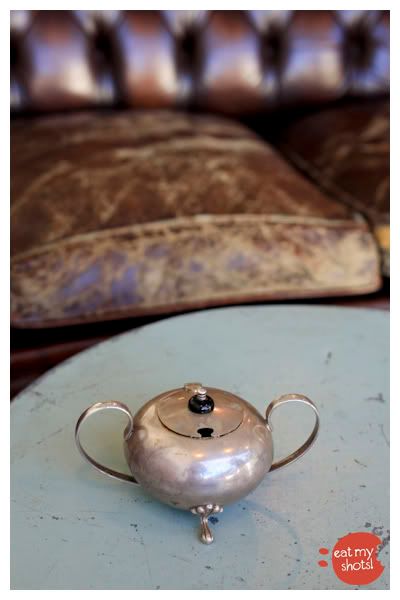 Even this sugar holder itself is a lovely vintage addition! (old sofa in the background)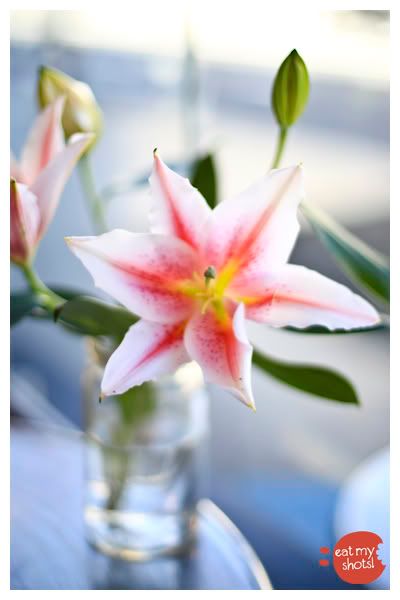 Stargazer lilies are one of my favourite flowers! It's such a happy flower in-my-opinion, and I was happy that there was one especially on our table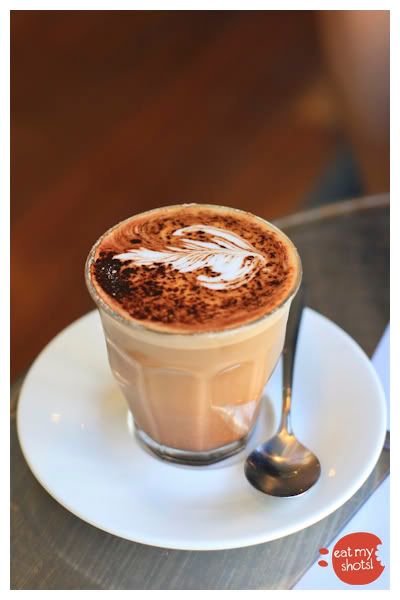 A shot of latte to start the day…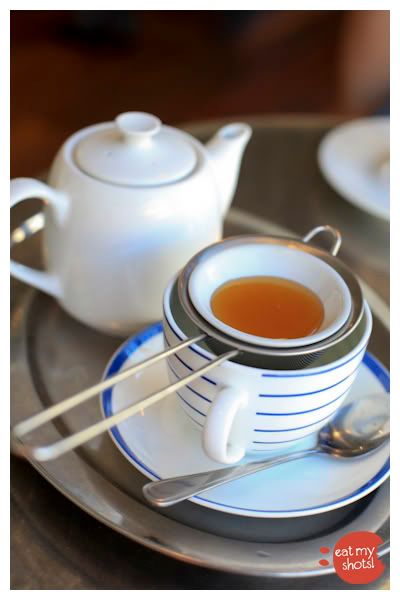 I, myself indulged a pot of chai tea with honey.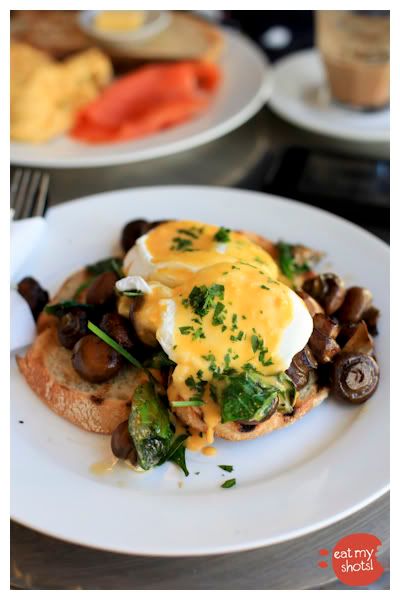 Sauteed mushrooms, eggs, ricotta and basil on sonoma miche bread, topped with hollaindaise sauce.
Mushrooms were juicy, accompanied with the light tangy-ness of the hollaindase sauce, and the eggs were cooked to perfection. It easily fulfilled my tummy's needs.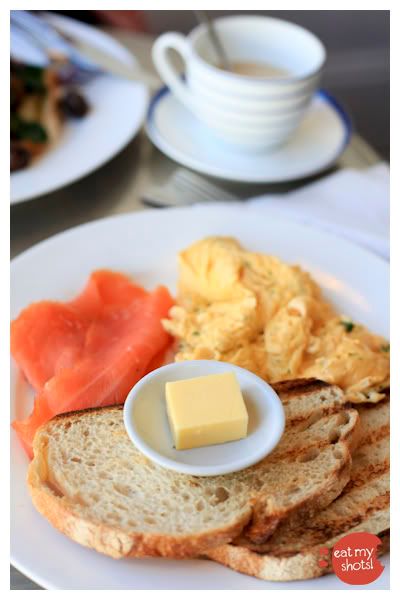 The boyfriend had scrambled eggs, smoked salmon and toast. I have to say, they do a pretty good job with eggs!
An inexpensive breakfast getaway, that will keep you, your tummy and your wallet happy!
If you're going for the first time, avoid going on Weekend mornings unless you are prepared to wait in queue! I went during the weekend for my first time, second time it was during the week, it was less crowded and yes a great breakfast/brunch location or just for a cuppa-tea!
I'd gladly go for for third time just to review the other delights on their menu!
Baffi & Mo
94 Redfern Street, Redfern
(t) 8065 329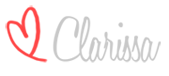 5 Comments
it's CLARZZY!

foodie | photographer | designer | student
Feed me…
Popular Posts