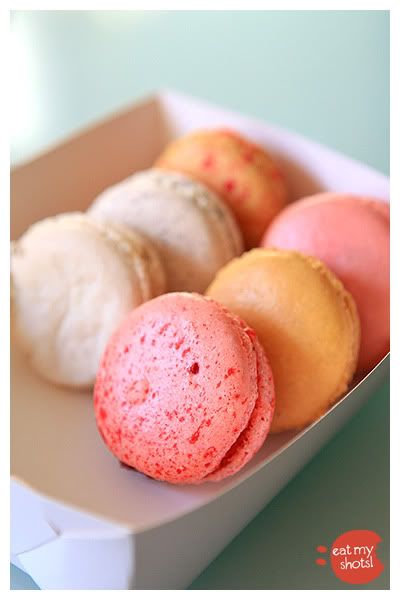 Lately I've realized, at least once a week for the past month, a small portion of my diet had consisted of macarons. Okay, it may not sound that much but… realistically macarons aren't your affordable, everyday cookie. I wish it is.
The sight of macarons to me, is just as irresistible as spotting a must-have fashion accessory… except they only last with every bite.
It has been well over a month or so since I heard of this Redfern gem, what caught my attention? Great tasting macarons at $1.50 each! … a small saving is a big saving when it comes to macarons!
So I made a detour to Redfern while on the way home from the CBD. Without checking Google Maps – live view, I expected it to be situated along the main strip of cafes and shops of Redfern, I was wrong. The boyfriend was in the driver seat, while he was trying to bypass the afternoon peak traffic in the area.. it took us a while till we realized where it was.. although on the corner of a narrow street amongst appartments, it was hard to distinguish with the lack of shop signage. We had to take a step into recognize that yes, it is a French Patisserie. You will be immediately delighted by the display of cakes and patisseries – but I was there for 1 reason, Macarons.
It was later in the day, so I imagined there weren't as many macarons left… First of all you wouldn't expect the same standards as Adriano Zumbo (millions of flavours to choose from)..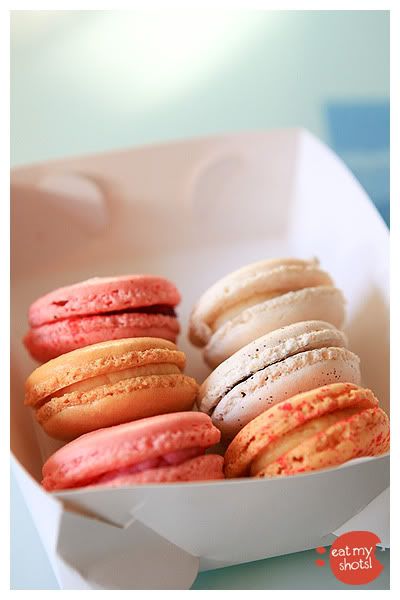 Back to front; Left; Raspberry, Mango, Strawberry
Right; Almond, Milk chocolate (ganache), Passionfruit
When purchasing these, I had no idea what flavours they were, and just asked one of each. To lighten my guilt back home, I  usually divide macarons into bite sized pieces between my sisters and have a session of 'Guess the flavour' and of course our own Judging Panel (lol).
My favourites? Rasberry, Mango!
I've never tried Mango macaron before, so it was a delight.. Overall, the flavours and textures aren't as extraordinary as.. the ones from say.. Le Renaissance and Lindt Cafe (my common Macaron-go-to's).. but it is great for the price, $1.50!
Will I go back? Of course -
I heard that their pastries are yummo! Like… Brie & Tomato croissants, savoury crepes.. etc.etc. So I will definitely have to try it out myself

———————-


St. Germain Patissierrie

88 Rosehill Street,corner of Gibbons street, Redfern.
Tel: 61+ (02) 9319 7161

5 Comments
it's CLARZZY!

foodie | photographer | designer | student
Feed me…
Popular Posts