Good Morning!
this is THE -Ultimate- Cupcake Post!..Yes you have been warned, this blog is Cupcake heavy! I'm not sure if I'll be mass-posting cupcakes again anytime soon….
Sunday noon, my friend, Martina called me up asking me if I was up for taking photos of her cupcakes, I obviously said, Yes please!
Martina never fails to pleasure my eyes with her beautiful cupcake decors!
She has recently started her own business, still small, but it'll get there!
Cupcakes by M <– Check out her bakes at her Facebook Page!
Be sure to click 'Like' !
So I present to you… the Lavender cupcake collection! (my title says French, because the dolly & decor set up just feels French!)
They are, lavender flavoured icing cupcakes! It is also available in Peppermint (green), Lemon (Yellow), Rosewater (Pink)

There are 2 'kinds'
These flat ones are vanilla cupcakes, with a hint of strawberry jam.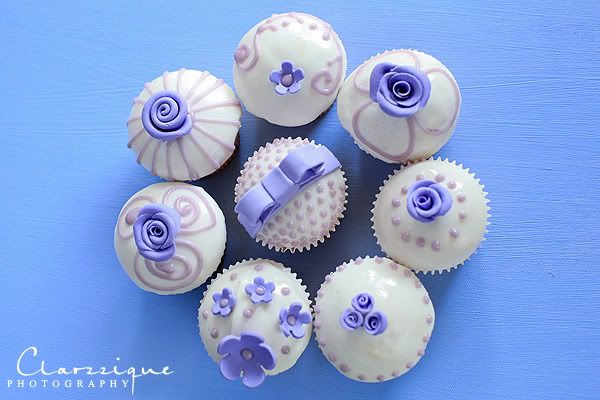 Dome shaped; Vanilla cupcakes with lavender flavoured icing.
Here is an individual portrait of each cupcake! Each cupcake is specially named after each of Martina's girlfriends, including me!
Because there are 2 Clarissa's in our friendship group, I have saved her the confusion by suggesting 'Clarzzique', which I'm sure is uniquely me

This one is the 'Clarzzique' Cupcake!
Names of the other cupcakes can be found on her facbeook page! (sorry there are 15 other cupcakes here, and they are just too many to keep track/name!)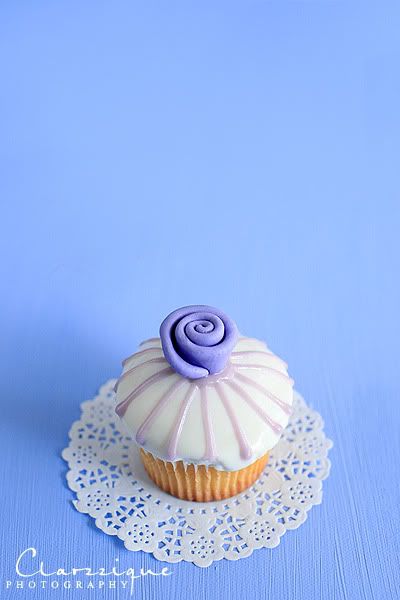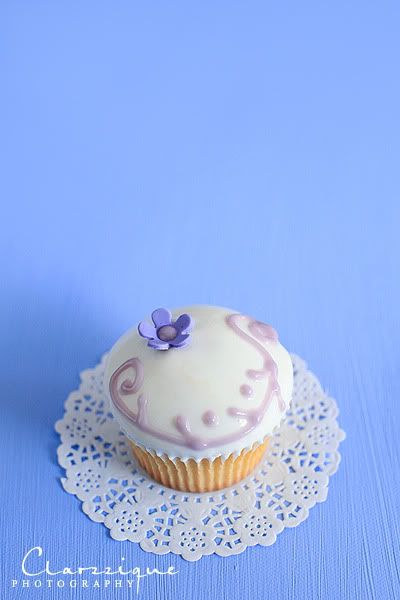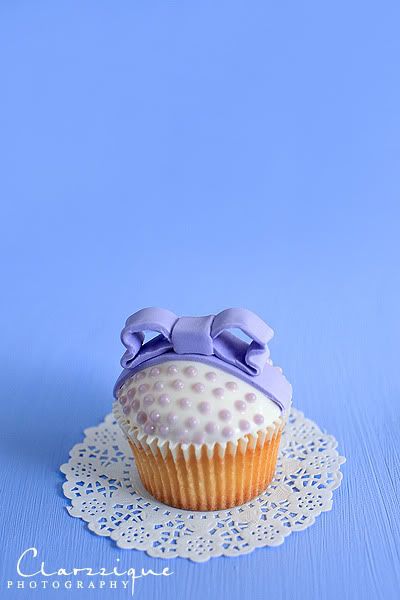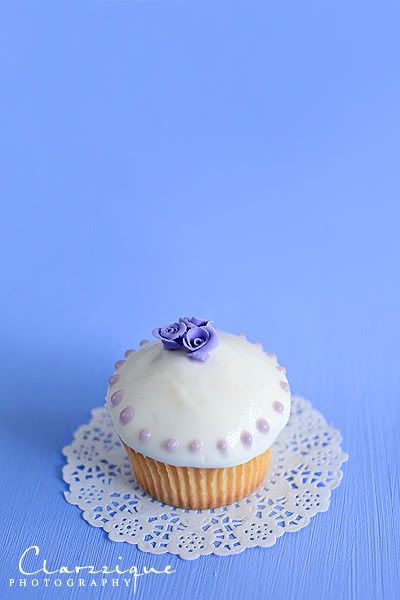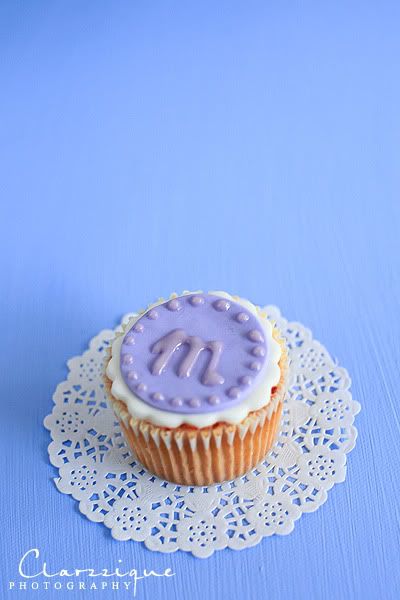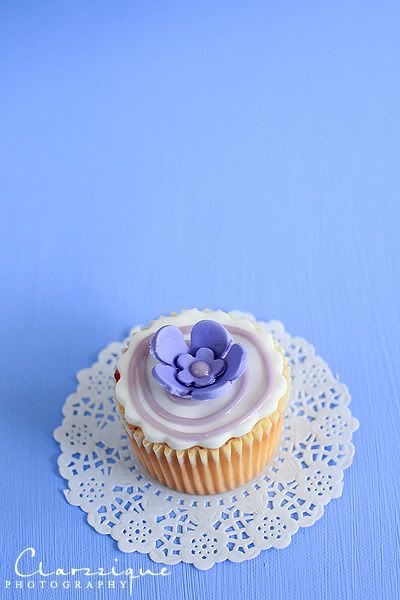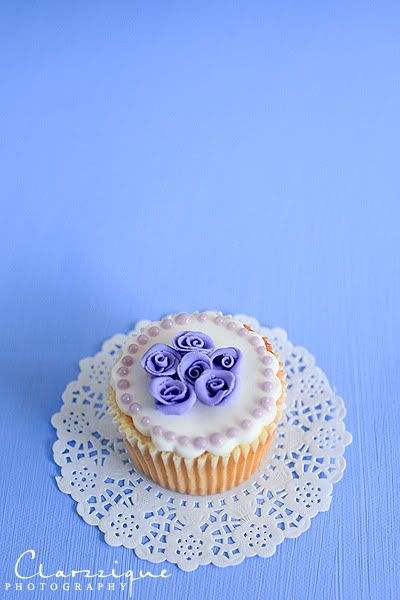 All together now…
This was what I saw when I walked into her place… I was full of glee! I didn't expect such a collection of different designs! How can one not fall in love with the sight of this? Not only that, they do taste yummy

Good Job Martina!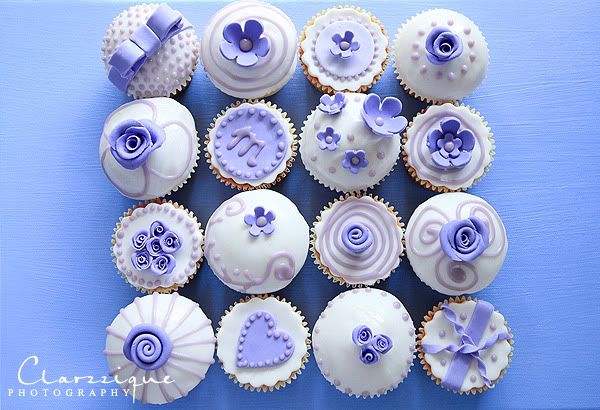 Cupcakes by M @ facebook
It was a little tiring whilst taking these photos, because it was rainy-gloomy and I had to get photos taken that day or else, they'll age in the fridge

. So trying to find the right light was difficult. I refuse to use studio lighting, I want natural light!
So I was moving between my dining room balcony to my sisters bedroom balcony, which literally is at opposite ends of my apartment! I'm glad it all turned out though, what do you think?

my favourite food shots by far!
I'm so jealous of people who have awesome baking skills! I wish I could put a dish together artistically and tastefully

Perhaps this could be a challenge one day each week huh? Just to feed my food pornography addiction


3 Comments
it's CLARZZY!

foodie | photographer | designer | student
Feed me…
Popular Posts